A 17-year-old has been charged with murder after two people were shot dead during a protest over the police shooting of Jacob Blake in Wisconsin.
The male teenager, from Antioch, Illinois, around 15 miles from Kenosha, where Mr Blake and the victims were shot, is described as a "police admirer".
He was arrested in Illinois on suspicion of first degree murder on Wednesday.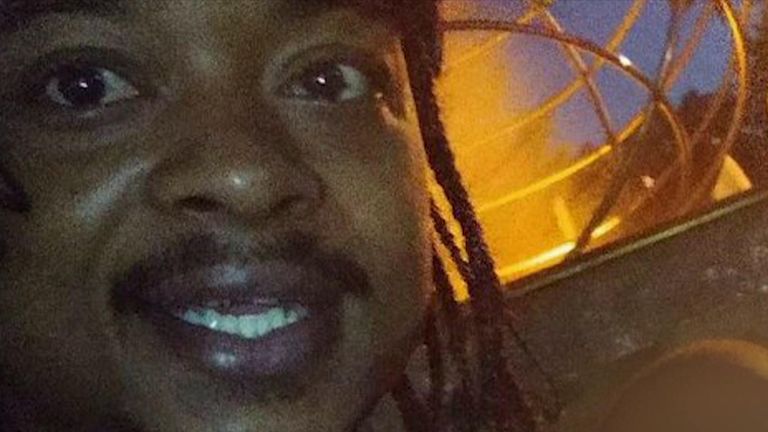 Police have not released his name because he is under 18.
Two people were killed in the city on Tuesday night in an attack carried out by a young white man who was caught on mobile phone video opening fire in the middle of the street with a semi-automatic rifle.
One victim was shot in the head and the other in the chest, Sheriff David Beth told the Milwaukee Journal Sentinel.
A third person suffered gunshot wounds not believed to be life-threatening.
Wisconsin Governor Tony Evers responded to the killings by drafting 500 members of the National Guard into the Kenosha area to support local law enforcement, doubling the number of troops sent in.
The governor's office said he was working with other states to bring in additional National Guard troops and law officers.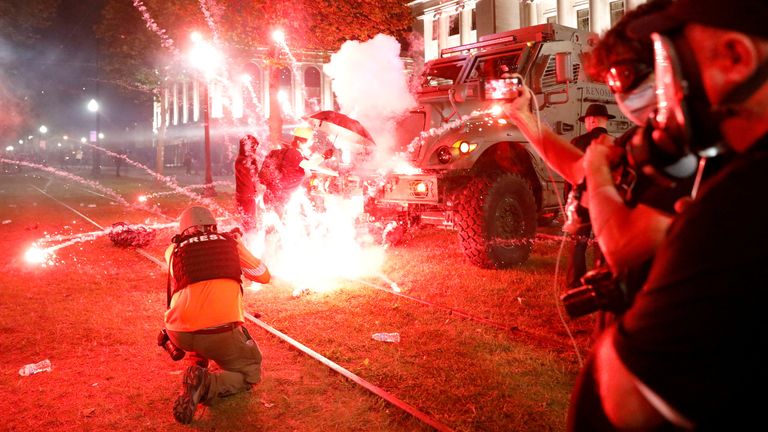 Mr Evers said in a statement released before charges were announced: "I want to be very clear: we should not tolerate violence against any person.
"I'm grateful there has already been swift action to arrest one person involved. The individual or individuals whose actions resulted in this tragic loss of life must be held accountable.
"A senseless tragedy like this cannot happen again. I again ask those who choose to exercise their First Amendment rights please do so peacefully and safely, as so many did last night.
"We must turn from violence and remember that any single act of injustice against one person is less justice for us all.
"We cannot let the hateful actions of a few designed to create chaos distract us from our pursuit for a more fair, equitable, and accountable state and country for Jacob Blake and the many others who deserve justice."