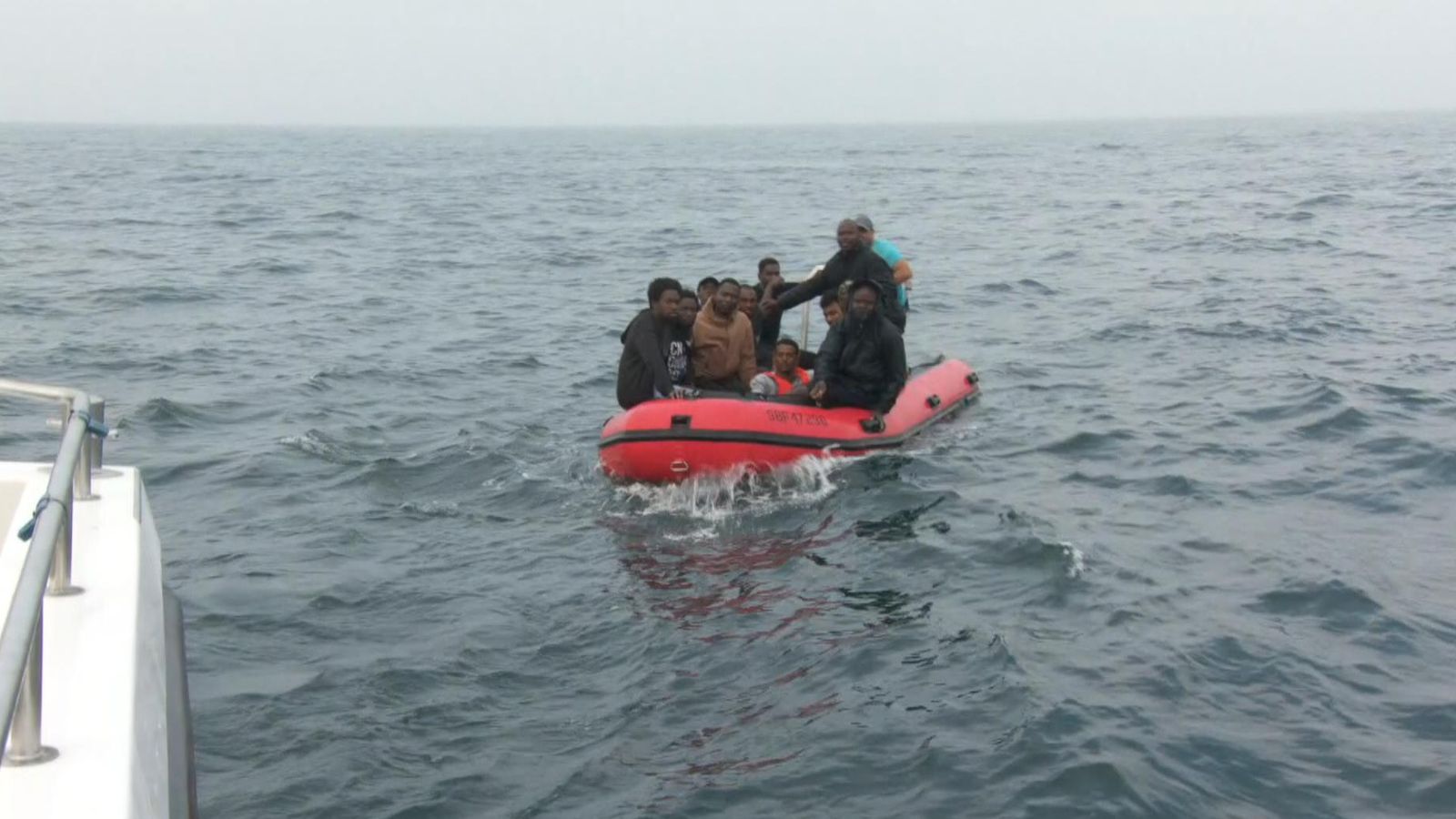 Sky News has witnessed several boats of migrants crossing the English Channel in one morning, with one group cheering "UK" as they headed towards Britain.
In what she described as "quite an extraordinary morning" on the English Channel, Sky News correspondent Ali Fortescue encountered four boats of migrants attempting a crossing.
In one encounter, the migrants told Sky News they were from Iran as they neared the White Cliffs of Dover.
The boat from which Sky News was filming was due to follow the migrants' boat to ensure it was safe as it headed to shore.
"It really has been quite an extraordinary morning out on the English Channel," Ali Fortescue said.
"Of course we know this is now a very familiar scene, that doesn't make it any less unsettling to see."
She revealed how another boat making a crossing this morning was "cheering 'UK' as we came past".