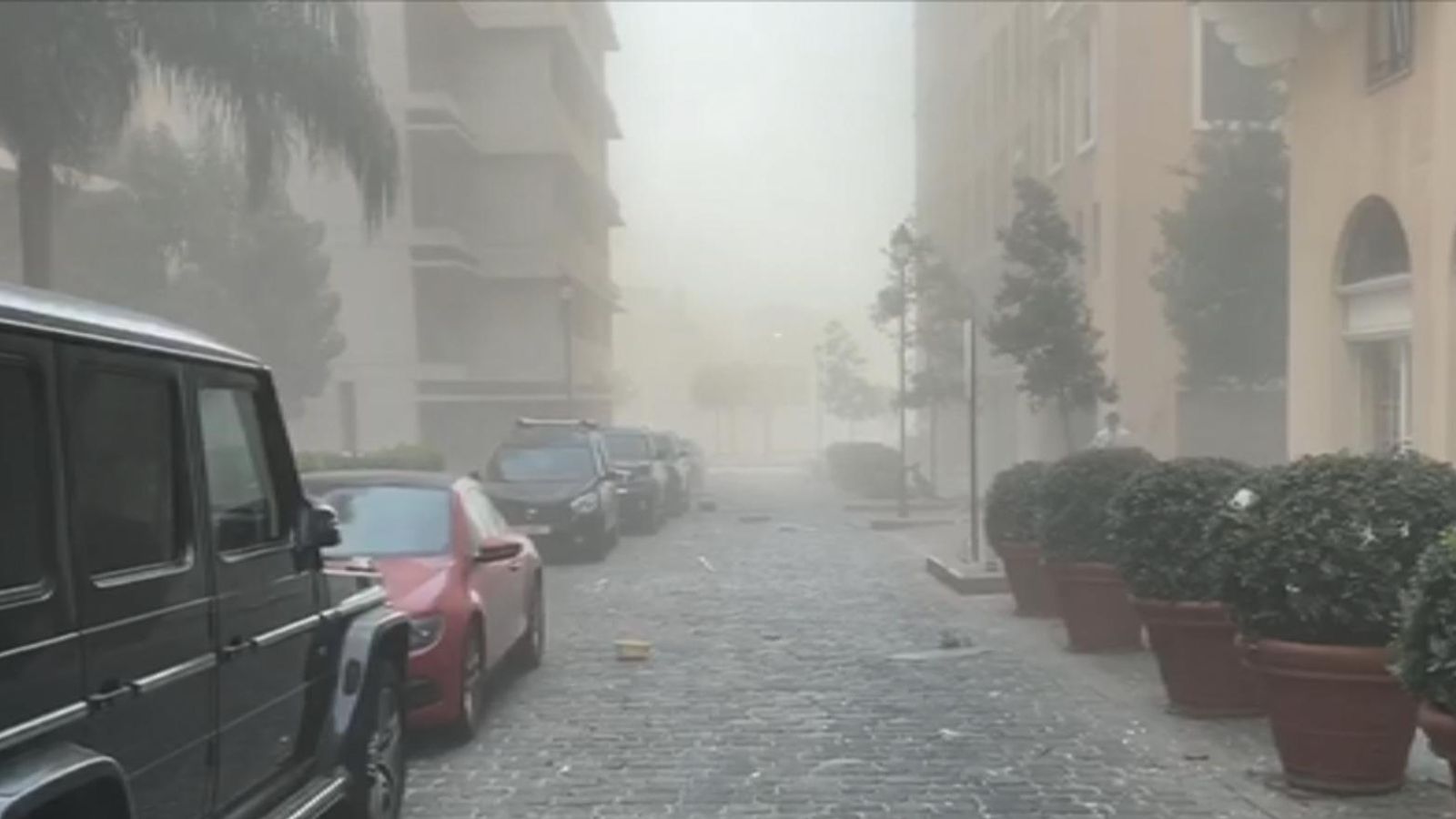 A large explosion has been heard in the Lebanese capital Beirut, with thick smoke billowing from the city centre.
There were no immediate reports of damages or casualties.
The blast occurred in the port area containing warehouses and rippled through several areas of the capital, shattering windows and doors, according to two security sources.