Harry Maguire avoided answering questions following his court appearance in Greece after being detained for questioning over an alleged brawl.
The England footballer was arrested following an alleged fight on the island of Mykonos on Thursday night, along with two other Britons.
Police said there had been an altercation and an exchange of words with officers.
When asked by Sky's Martha Kelner whether Maguire was still a free man, his lawyer replied: "Right now, yes."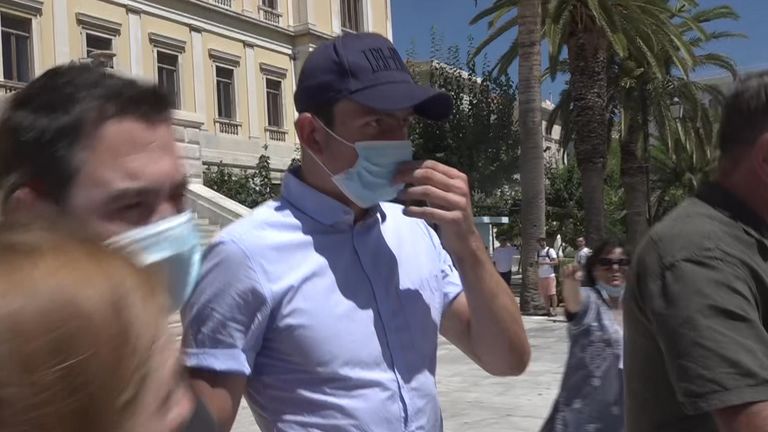 Maguire's fiancee, Fern Hawkins, posted a picture of the pair in Mykonos on her Instagram page on Thursday night.
The couple have two baby daughters, the youngest of which was born in May, and were also joined on the holiday by his brothers and sister.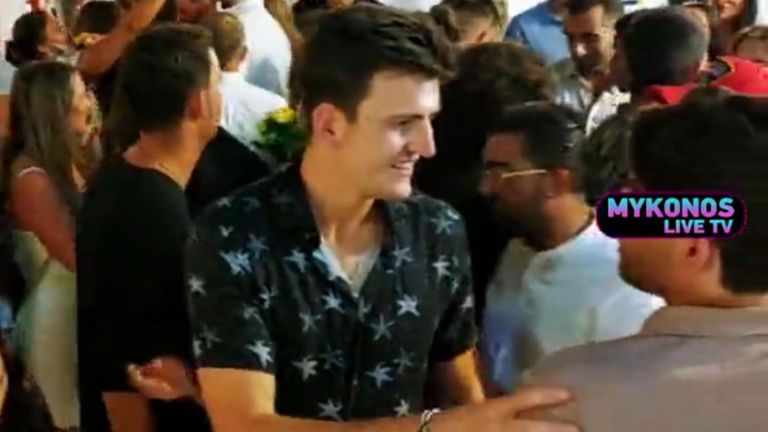 Along with the rest of United's squad, Maguire had been given two weeks off – ahead of the club's next competitive fixture on 19 September, when they are due to open their 2020/21 Premier League campaign against Crystal Palace.
Manchester United said in a statement on Friday: "The club is aware of an alleged incident involving Harry Maguire in Mykonos last night."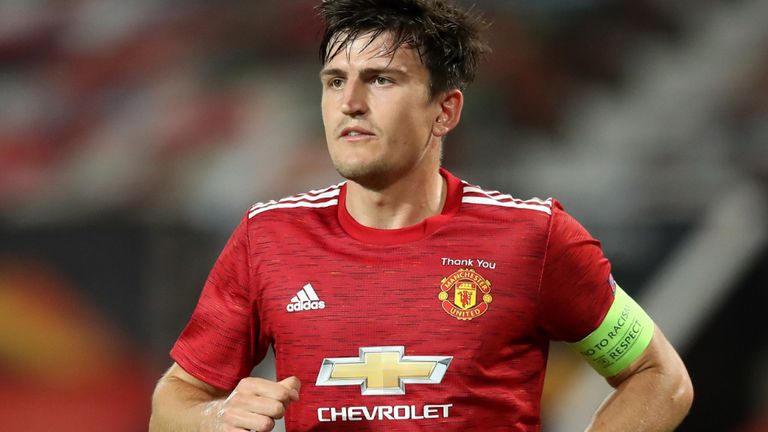 The club added: "Contact has been made with Harry, and he is fully co-operating with the Greek authorities.
"At this time we will be making no further comment."