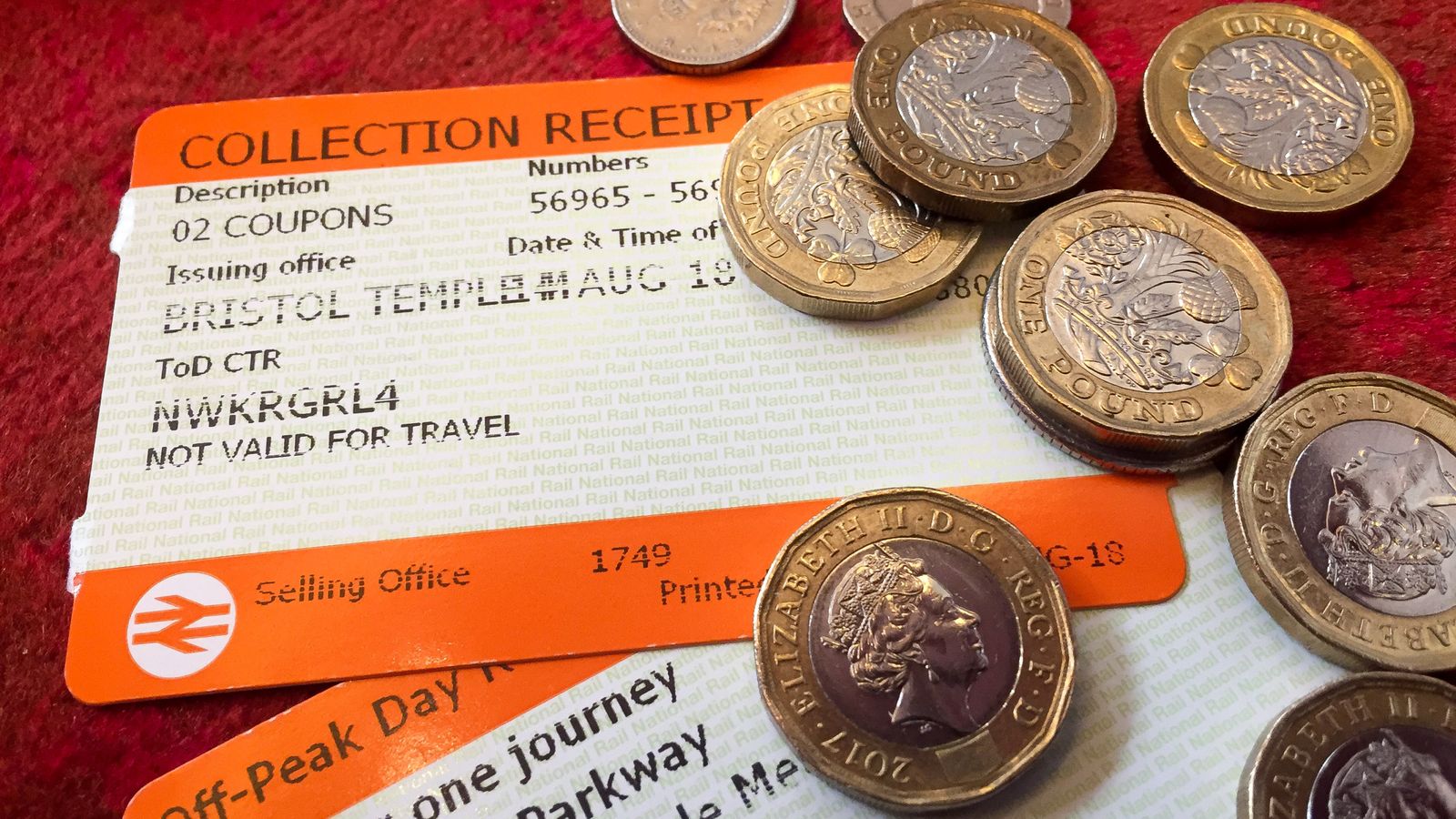 Commuters face a 1.6% rise in rail fares next year – under a rule pegging the increase to the latest inflation figure.
The Retail Prices Index (RPI) measure for July, published by the Office for National Statistics (ONS), is used to cap increases in regulated fares including season tickets on most commuter routes.
It is is lower than the RPI reading of 2.8% in 2019 and the lowest since 2015, meaning rail users should face smaller price rises next January than they did at the start of this year.
However there has been speculation about whether the government will delay the 2021 rise to encourage more passengers to return after the lockdown.
The use of the RPI figure is controversial because it is higher than the much more widely used Consumer Prices Index (CPI) measure of inflation, which stood at 1% in July according to the latest ONS release.
Both measures were higher than economists had expected.